Choose our services
Immigration and citizenship
Choose your country!
We provide expert team to create great value for immigration. Our certified & reliable Immigration Consultant professionals can help you get a positive decision on your case. We provide immigration services in all countries.
About us
Beyond Immigration
Our team is focused and committed to solve your immigration needs at the root level. Our technical knowledge and client service is second to none, working in wider domains like Study Abroad, TeachUSA, International Internships, Hospitality Recruitment, Permanent Residency investor programs, LMIA and everything else that immigration has to offer. We pride ourselves to be the one and only organization capable of creating long running relationships with our clients even after their assignment is over.
Immigration Consultancy
80%
Discover our Country Programs
We run all kinds of immigration Services that vow your success
LATEST NEWS
More articles from
Resources & News
Our primary goal has been to provide immigration in all over country and universities.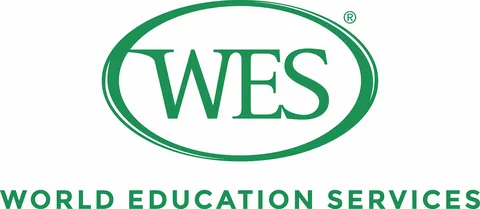 Testimonials **
What People Say About Beyond Immigration
Team at Beyond Immigration is truly knowledgeable,approachable and supportive through out the process. They are skilled in sorting colleges according to the applicants profile and helping them to make right decision. I was scared but was reiterating what Akash said you will get the visa for sure don't worry. Thank you so much Akash, Komal and Rajeev for being always there to clear all my doubts timely and helping me to take the right desicion. I must say they have made the process quite smooth for me. It was worth waking up early on a Sunday morning✨ Kudos to the team !!
Beyond immigration helped me right from shortlisting of universities until I received my visa, recently. They have been very patient and humble with me throughout. Most importantly they provided the correct guidance at the right time because of which I received my visa even before the actual waiting period, that is 3 months. While I was clearly told that I would face rejection in the masters course from canada because of their 75%+ criteria, by one of the top notch consultancy, it was then that rajeev and aakash came out like a ray of hope for me. And today when I received my visa, I would say that it was all of their combined efforts, which were actually worth it. A big thanks to Aakash, Rajeev and Komal ma'am. Kudos to your team work. I would highly recommend students to consult beyond immigration if they really want to get the best options for themselves. These guyz are just amazing.
My name is Aashima and I received my PPR on the 11th of April 2022 with the grace of God and the hard work of Beyond immigration. I cannot explain my happiness in words as I was one of those people who got their visa application rejected once for an unspecified reason. After the rejection, I and my parents were devastated because my profile was good and I fall under the SDS category. But still, I got refused and almost gave up on my dream of pursuing my studies abroad. But then a friend of mine recommended Beyond Immigration. These people have shown me a major difference between my previous consultant and them, as they have focused and studied my profile, and did all the research work. They have worked on my SOP and updated it with all the necessary changes before reapplying. I have received my PPR within 70 days of applying because of them and now I can live my dreams. I and my family, all recommend Beyond immigration to anyone who wants to pursue their studies abroad. It doesn't matter what profile you have, they will guide you with the best and utmost information regarding your profile in these difficult times. Once again Thank you so much Komal ma'am and Aakash sir for helping me out and making my dream come true😌💖