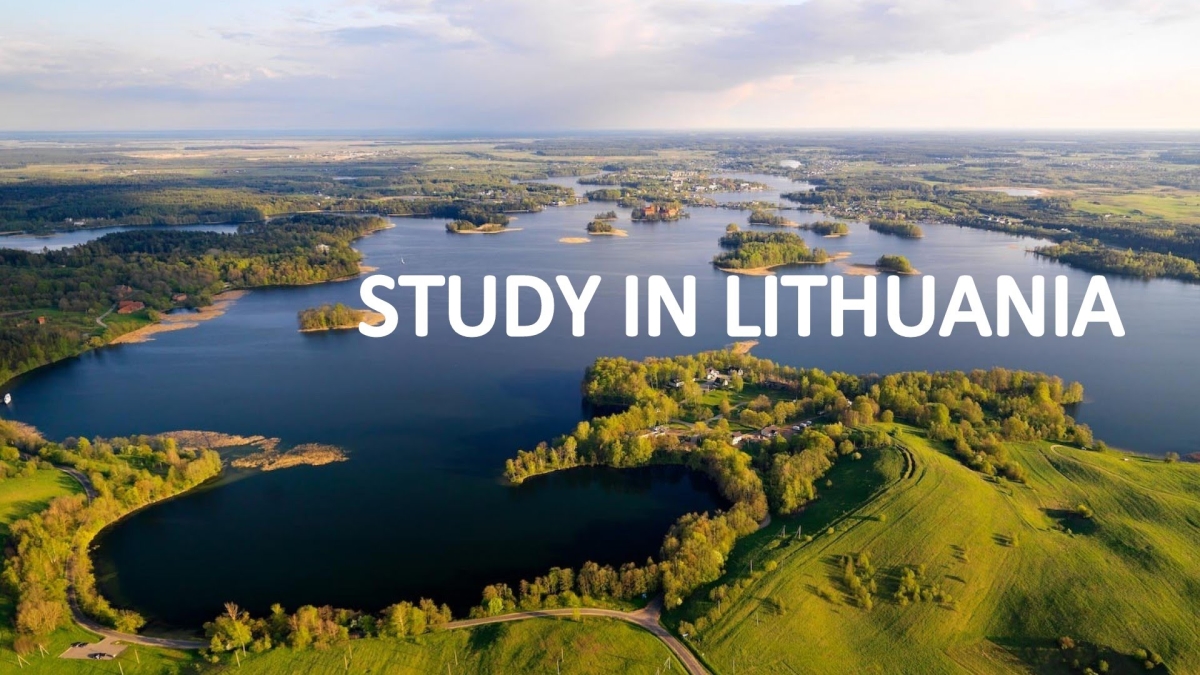 Overview
Lithuania is a country centred in the Baltic region of Europe. The country lies on the shore of the Baltic Sea. Lithuania is considered a developed country with an advanced income as well as has a high ranking in the Human Development Index. The people of Lithuania are welcoming and the country has beautiful cultures and offers high quality of life.
Why study in Lithuania?
The universities of Lithuania have great eminence over the whole world. Lithuania has many highly international ranked Universities that ensure good quality education to all the students. Lithuanian universities and colleges charge lower tuition fees as compared to the UK and US.
Lithuania study visa requirements and eligibility criteria
A valid travel document- Passport, ID card

Application form from the desired university

Document stating sufficient means of subsistence

Health insurance document stating insured sum of at least EUR 30,000

Proof of financial capability that the student can manage all of his expenses during his study period in the country

Higher education degree certificates

Fee payment receipt of the university
One should apply at least three months prior for the residence visa from the date of arrival because some documents are required to be signed, delivered, or biometric need to be done and submitted and the overall processing time varies upon the nationality of the applicant. 
Cost of studying in Lithuania
Lithuania is an inexpensive country. The monthly expenditure for the international students is around 300-950 EUR per month. The tuition fees in Lithuania for bachelor's degrees cost around 1,000-5,300 EUR and 2,300-6,500 EUR for a master's degree. The students should take advantage of the university canteens as well as the grocery stores that offer some good discounts for international students. When it comes to transportation in Lithuania, public transport offers very convenient rates to the students. The government of Lithuania offers some great cost-saving benefits in the form of a Lithuania student identity card, an international student identity card, and an Erasmus student network card. The students belonging to the European Union get great benefits in Lithuania. The students can study for free at the University of Lithuania. 
The government of Lithuania offers scholarships to academically successful but disadvantaged students who cannot support themselves to study abroad in places like Lithuania are rewarded with a maximum amount of $5,000. The Lithuanian Room Committee Scholarship also provided scholarships to the deserving students for the undergraduate programs who would be willing to study in Lithuania with an amount of $4,000.
Courses to study in Lithuania
The top degree and master courses in Lithuania are:-
Accounting

Applied economics

Architecture

Automotive engineering

Banking

Biomedical engineering

Business management

Digital marketing

International business

Political science

Social work
How to get PR in Lithuania after studying?
The international students who have completed their education in Lithuania can apply for a residence permit that has a validity of up to twelve months. This gives the students an allowance to find employment after completing their studies. After getting employment, the students can apply for a residence permit based on their employment. The students have to live for continuous five years in Lithuania before applying for permanent residency. 
Work and study in Lithuania
The international students studying in Lithuania can work on a part-time basis during their enrollment in a university. The students belonging to the European Union can work full-time, up to 40 hours per week. International students can also work for 40 hours per week after obtaining a temporary residence permit. The students can complete their internships and placements as a part of their master's degree without a work permit.
Lithuania offers a large number of career options for international students. Students can work in the following fields:-
Hotels

Grocery store employee

Shopping complexes

Restaurants

Cafes

Food delivery driver

Tutor

Web developer

Warehouse worker

Digital entrepreneur

Kitchen worker and so on.
Eligibility for Indian students to study in Lithuania
A language proficiency test is required for international students before applying to any of the universities.
The average score required in TOEFL is 65-105 and the minimum average score accepted in IELTS is 5.5-6.5 in the universities of Lithuania.
The students must prove that they can support themselves financially during their studies in Lithuania.
Students applying to Lithuania Universities have to complete the required forms for the residence permit. Biometrics is also required to be provided at the time of visa application.
How much of a gap is accepted for study in Lithuania?
All the students must complete at least twelve years of study (Higher Secondary Certificate).
Students can apply for undergraduate, post-graduate as well as PhD programs in the universities of Lithuania.
Best place to study in Lithuania
Vilnius University
Vilnius University is a public research university centred in the capital city of Vilnius. It is one of the oldest universities in the Baltic state. It offers a huge variety of courses in undergraduate, graduate, and doctoral studies. The university attracts students from all over the world and offers many programs in English.
Kazimieras Simonavičius University
Kazimieras Simonavičius University is a private university centred in Vilnius. The university offers a variety of disciplines in social science, business, law, and aviation. The university provides great on-campus facilities for international students to enjoy that include a great library, state-of-the-art classrooms, social areas, and an excellent range of student services.
Which career has the most job opportunities in Lithuania?
Lithuania is a hub for international students to attain studies and plenty of job opportunities to pursue their careers. Lithuania offers a huge number of jobs in the fields of engineering, computer science, business, actuarial science, occupational safety and health, graphic and multimedia design, medicine, logistics, and supply chain.
Lithuania has one of the fastest-growing economies in the world and has low tax rates among other nations in the European Union. Lithuania is a great option for students who are in search of good universities for further studies. Lithuania has a large number of world-class universities with great career and job opportunities. The tuition fees and visa costs are not much higher for Lithuania. The country attracts people from all over the world as tourists as well as students. The country offers a safe, secure and peaceful environment to everyone.