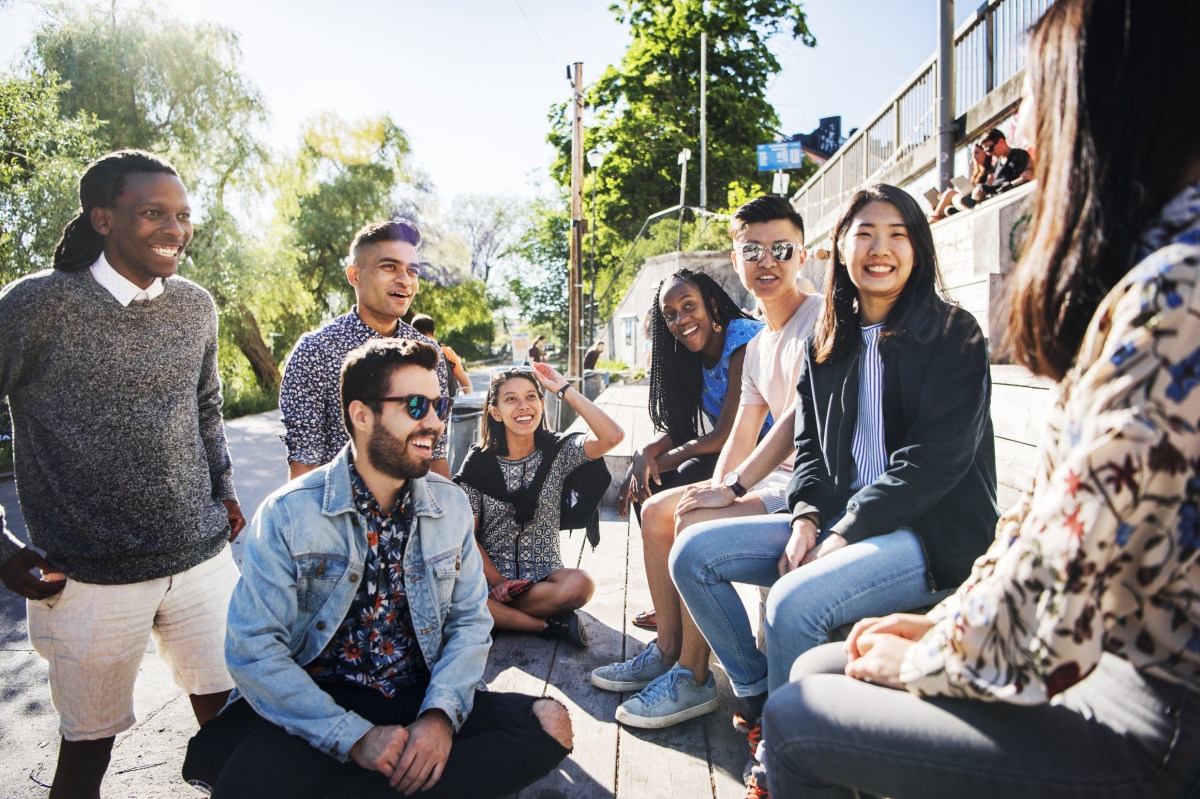 Sweden overview:
Sweden is situated on the Scandinavian Peninsula in Europe. The country has a moderate climatic condition and consists of a homogeneous ethnic society. It comprises the highest rank in life expectancy among the world with a highly developed post-industrial landscape and excellent standard of living. Throughout time, immigrants have influenced its culture, language, and religion with their diversity. The official language of Sweden is Swedish. However, it has multiple minority languages with sign languages and around 200 languages are now spoken by numerous immigrants and refugees. Sweden has various beautiful archaeological artefacts and sites including the pre-Christian era. 
Why study in Sweden?
Here are some wonderful reasons why an international student must study abroad in Sweden. 
Swedish tertiary education system comprises of multiple renowned universities boosting group work with highly reputed faculty and talented pupils. The primary focus of the Swedish education system is to provide holistic development of the students with inculcating practical training. A major focus on job market values, innovation, and skill development for socio-personal growth has been facilitated by the Swedish universities for a quality education.
A unique amalgamation of innovative teaching techniques, lectures, seminars, group discussions, and cutting-edge research-oriented projects makes it a student-centric set-up for international pupils. According to the QS World University Rankings, among top 300 global universities, 8 Swedish universities have been placed in the prestigious list. As per the QS Higher Education System Strength Rankings, Sweden has been ranked 14th in the list. 
They provide multiple degree programs in Sweden which are taught in the English language including literature and others. 
The country has an innovative learning environment to explore the practical workspace and enhance the knowledge and skills as per the techno-modern era. Sweden is a land of numerous premium multinationals and corporations promoting techno-advanced modern systems and applications including Spotify, Skype, and many more. 
Sweden is the home of mind-boggling inventions. The renowned universities are creating global leaders, inventors, designers, researchers, scholars, and Nobel Prize winners with their creative mindset and vision. 
It has a strong economy with leading one of the world's largest music-export industries. The film and artistic industry also dazzle with well-known writers, theatres, operas, and directors. 
A thriving international student life with no tuition fees with the possibility of independent growth and development. The doctoral degree or PhD degree course is free for international students despite their citizenship. Sweden thrives into the authentic and cosmic aesthetic environment for exhilarating adventures like, skiing, camping, hiking, fishing, and much more. Thus, international students have boundless opportunities to explore the natural beauty of the nation. 
Numerous Indian aspirants seeking global internship or working opportunities turns towards the Swedish prestigious industries like, Volvo, Spotify, H&M, Ericsson, Wise Group, X5 Music Group, Bofors, Bjorn Borg, BioGaia, Oriflame, Pharmacia, Stockholm Stock Exchange, and many more. It has produced industry giants, global entrepreneurs, government enterprises, and other renowned MNCs/corporations.  
Best courses and colleges/universities to study in Sweden:
By creating and delivering quality education with the dimensions of sought-after courses with leading industries. Sweden is the home of various prestigious universities like Uppsala University, Karolinska Institute, Chalmers University of Technology, Linnaeus University, University of Boras, World Maritime University, and located in the heart of the country or cities. The main metropolitan cities like, Lund, Stockholm, Gothenburg, Umea, Linkoping, Karlstad, and Vaxjo also has renowned universities there. 
Swedish universities or colleges provide multiple degree courses to the international students in the field of— bachelor's, master's, and doctoral/post-doctoral degrees. Some of popular courses like, Architecture, Biology, Biomedical Engineering, Chinese language, Medicine, Entrepreneurship, International Business, Finance, Machine Learning, Sustainable Energy System, Social Work, Leadership & Organisation, Global Politics, Criminology, Data Science, Nursing, and many incredible skill-based programs. 
Sweden student visa requirement and eligibility criteria:
On the official website of Sweden migration, an individual can check all the relevant information and the procedure to apply for a student visa in Sweden. There is one important point to note that a student visa and residence permit is two different criteria. Wherein, a Sweden student visa is valid for less than 90 days and a residence permit is valid for more than 90 days. 
Once an international student enrolled themselves into the Sweden University and receives a confirmation or acceptance letter from the enrolled institution which has been enlisted in the recognized university list.
A valid proof of tuition fees payment 
If an international student is staying less than 1 year then they have to submit a valid health insurance 

The passport of the candidate must be valid for a minimum of 6 months

An English language proficiency proof (IELTS Academic/TOEFL iBT/PTE Academic)

A valid proof of payment of visa application or residence permit application fee of 145 EUR

A photocopy of the pages from the candidate's passport with personal information and relevant information to live in Sweden

A valid bank statement stating that the applicant has sufficient funds to bear all the expenses while studying in Sweden. One can attach the scholarship documents or any financial aid or any relevant necessary document 
Study in Sweden for free/low-cost tuition fees & study cost in Sweden
The Swedish job market is the global platform with innovative start-ups that hires or employs numerous international skilled and qualified graduates in their projects. The Bologna system has been introduced in 29 European countries and Sweden follows the same with a holistic approach. 
The tuition fees to study in Sweden for international students may vary from the location of one institution to another. However, the study cost from 7,500 to 25,500 EUR per year can cost depending on the enrolled study program. There would be an application fee while applying into a specific institution which can cost around 90 EUR. 
To cover all the living and transportation expenses, an international aspirant must expect to spend from 700 to 1,200 EUR per month. On an average note, these expenses can vary from one location to another and the lifestyle of an aspirant. 
When comes to accommodation one have a variety of options from on-campus to off-campus which can range from 240 to 620 EUR per month. A number of shared apartments and renting places are also available with a range of 350 and 750 EUR per month. 
Public transportation in Sweden is quite popular among the international students in Sweden. One can chose from local transport facility to bicycle and more in an affordable price. 
Work permit in Sweden:
For the international talents and bright minds to work in the Swedish multinationals/corporations, must require a work permit. The employer will apply for this permit at the Swedish Migration Agency. However, there are no strict guidelines concerning to working timings but one must qualify their academic profile with exceptional progress for career growth. Sweden has a multicultural environment to provide the best learning and evolving opportunities to international aspirants. It has a welfare system that includes healthcare benefits, sick leaves, and other medical reliefs to ease the standard of life. Sweden supports the core ability to grow globally with a strong and unity of innovative ideas. The country also shares a firm belief in sustainability and that is why it is among the highest percentage of renewable energy in Europe. Sweden has astonishing natural power and resources like mountains, beaches, parks, and so many wonderful landscapes.