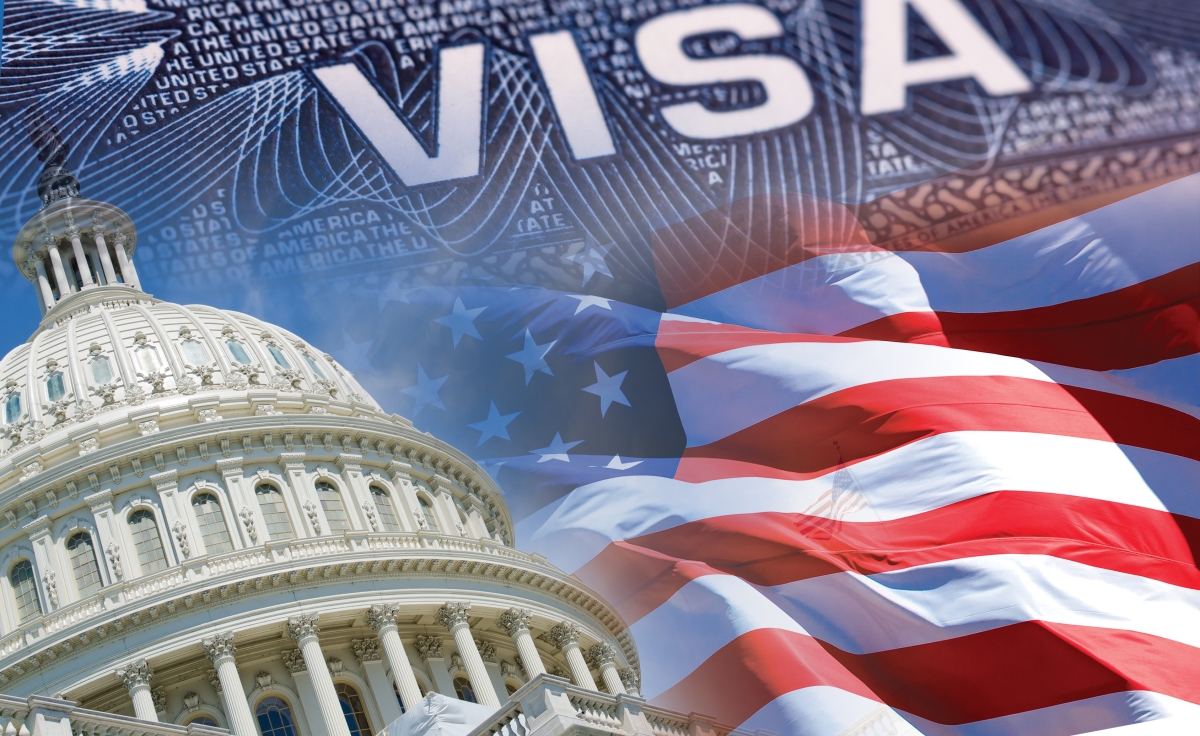 United States of America (USA) Overview:
The United States of America (USA) has the most extensive and pulsating academic background with a vivacious multidisciplinary environment and voracious faculty members facilitating the education ecosystem persistently. This nation is situated in North America which has the world's dominating economy and military power. The USA has been ranked prominently for its unmatched thriving cross-culture atmosphere, education, study abroad, start-ups, eco-friendly living, excellent career & job opportunities, comfortable retirement, and wonderful reasons. America is the father of Jazz music, cultivated art, and numerous scientific achievements. The country is a land of renowned universities in the world; including Harvard University, Massachusetts Institute of Technology, Stanford University, Columbia University, Cornell University, and Yale University are the top-most ranked education institutions in USA. There are multiple renowned Indian global leaders, IT intellectuals; fabulous politicians, etc. have studied in the mentioned premium institutes. Thus, the country has the best place(s) to study in the USA for Indian students. 
Why study in the USA?
For international or Indian students there are ample of opportunities and reasons to study in USA. 
United States of America is the 4th largest country in the world in terms of area; after China, Russia, and Canada. Washington is the national capital of USA and parallel with the District of Columbia. 
It has a highly diverse population that is incorporated mainly with massive and sustainable migrations—a land of the most varied cultural, racial, and ethnic population, unlike no other countries. 
The USA is popular among international or Indian students because— flexible modes, premium institutions, and quality curriculum. It also offers thousands of courses with global-friendly study programs and world-class academic opportunities. 
USA provides cutting-edge innovative research prospects with incredible internship opportunities in global multinationals. The University of Florida has been ranked in the top 10 universities for its innovative technical specialization programs. With the support of its finest institutions, America is boosting the world of education with rigorous practices to offer an excellent academic education to both international and American students both. 
With skill-oriented study programs and a unique curriculum, any international student can choose from a variety of courses. American education comprises another unique factor in terms of flexibility; therefore, one can select the study course content and its structure both.  Thus, at the time of graduation, one can pursue as much as course they can before announcing their major in the second year of the degree program. 
An outstanding campus life; while studying in the USA to explore the potentials and gain on-hand experience in the multicultural environment is another reason for the Indian students. The global internship prospects with the support of government programs one will enhance their talents and groom themselves according to the global industry and learn from global leaders. 
To navigate the right tools and provide assistance to the international or Indian students—the American international–friendly studies program comprises expert counsellors and a support team to facilitate the international students with their queries. 
USA study visa requirements and eligibility criteria:
A wealth of academic opportunities in the American education system caters to various types of study programs like Associate degrees, Bachelor's degrees, Master's degrees, Post-doctoral/doctoral degrees, and certificate courses. 
To discover true potentials and gain a plethora of theoretical knowledge with practical skills one must apply for a USA study visa. Let's have a look on major requirements for that for academic cohort 2021:
An intake process in USA education institution has three terms concerning the duration from; fall term (August-December), spring term (January-April), and summer term (May-August). Throughout the duration of all three terms, an international or Indian student has all sorts of opportunities to work on a part-time basis, opt internships, leadership group engagements, scholarships, and post-work opportunities. 
The 3 main categories of a student/study visa in the USA include; F1 student visa, J1 student visa, & M1 student visa. Wherein, an F1 student visa is a common type of study visa sought by international students across the globe. From which, one can pursue their studies in the USA and also work on-campus or a part-time basis and provides Optical Practical Training (OPT) till 1 year after completing the study program. 
Meanwhile, a J1 student visa/Exchange visitor visa is a non-academic and vocational studies visa that allows international students to pursue skill-based and training study programs that are infused with the F1 visa employment benefits. As per an M1 visa one will not be eligible to work while studying in the USA. It also concerns the availability of sufficient funds to pay all the tuition fees of the study program including living and travelling expenses. 
By following simple and necessary steps to apply for a student visa in the USA one can qualify (depending on the information required by the American authority);
The documents required for an F1 student visa are—
A valid passport with a 6-month validity exceeding the stay in the USA.

A letter of acceptance from the enrolled university that is accredited under the

SEVP institutions lists

with the Form I-20. 

Pay the SEVIS application fee and a copy of that payment receipt. 

A non-immigration visa application and printed copy of Form DS-160 (online application confirmation page).

The photographs of the international candidate in the correct format.

Copies of relevant academic documents including, certificates, diplomas, and degrees.

A proof of sufficient funds to cover all the academic, travelling and living fees/expenses (might include—bank statements, an undertaking of the sponsor for financial support, scholarship offer letter, etc.).

A valid return air ticket as proof of leaving the country after studies. 
Age limit for the Indian students to study in the USA: there is no specific age requirement for the Indian or international student. However, from age 14-79 years, one can apply for a USA study visa by following all the necessary guidelines. 
How much study gap is accepted in the USA?
Preferably, a 1-year study gap is acceptable in the USA without exceeding this duration. In case more than a year of study gap is there, one must explain with a valid reason and evidence justifying one's situation for this gap. However, it is not advised to apply to study in an American university with a long-term study gap. A long-term gap situation will only be applicable to any USA educational institute when the administration of that specific university finds a candidate valuable for them. The education system of the USA is most diverse and promotes practical knowledge and skills as per the recent industry trends. Hence, if a candidate has improved their skills by utilizing this study gap time, then they might be eligible to apply to an institution. 
How much does it cost to study in the USA for international/Indian students?
There plethora of public and private institutes that charge different tuition fees as per the level of programs. In a general way for a Bachelor's degree, the cost would be 40,000 USD per year. However, for a public university, an average cost would be 26,000 USD per year and private institute could be 53,102 USD per year. 
Is Duolingo acceptable for a USA study visa?
In more than 3,000 American universities and colleges are accepting an online English proficiency test, Duolingo. This has the easiest access and flexibility to assess one's English proficiency; majorly focusing on reading, writing, speaking and listening sections. One can take the assessment easily and have the results within 48 hours. 
What is the eligibility to study in the USA for international students?
Those Indian or international aspirants who wish to study in the USA are required to arrange the following documents:
An English language proficiency test score is required. Apart from it one needs to qualify for respective competitive exams as per their chosen course like, GMAT, SAT, LSAT, etc. 

A Letter of Recommendation (LOR) is required while applying to specific universities. The LOR must be obtained from one's former education institution. 

Another necessary document is the Statement of Purpose (SOP) mentioning one's learnings and achievements throughout the academic year (s). 
The admission procedure varies from one university to another and the area of expertise or study program one wants to pursue. The aspirant must ready all the academic documents relevant to the course of study, for instance, graduation or post-graduation degree courses, etc. 
To secure admission in a USA education institute, an aspirant must submit proof of sufficient funds to study, live, and travel in the USA. Though, one must check all the eligibility criteria and requirements before applying to a particular university or a specific course. 
Courses to study in the USA
United States of America (USA) is a leading and most dominating economy in the modern world. The aspirants who are seeking grand opportunities to have high remunerated jobs may look into some of the popular courses among international students. Among them, we are mentioning a few of recent specialization programs like Engineering, Business Administration, MBBS, Computer Sciences, Life Sciences, Liberal Arts, Applied Sciences, and many more. Multinational companies in the USA are igniting the relevant industries with wealthy job opportunities and evolving millions of international student's life with practical skills. These streams of career have the most lucrative job opportunities for international students in the USA. 
Work and study in the USA:
America offers the most high quality of life standards to the national and international people there. Any international or Indian student studying in an American university and willing to gain some real-life on-hand experience can work but with some restrictions. Those international students who carry either an F1 or M1 student visa are eligible to work on-campus only for less than 20 hours per week. They are not allowed to work off-campus during their 1st year of academic studies in the USA.  After completing 1st academic year of the study program an international student can do the off-campus job (s) through the following programs specially designed for international students only. The programs like Optional Practical Training (OPT), Science, Technology, Engineering, and Mathematics (STEM), Optical Practical Training Extension, and Curricular Practical Training (CPT). 
An OPT program permits an international student to work for 12 months on a temporary basis. Under this program, the work or OPT must be completed within the mentioned tenure post or pre-study program completion. Under the STEM program an international student is eligible to extend the duration of their OPT for 24-months post-completion of the study program. Hence, there are 2 types of OPTs i.e., pre-completion and post-completion. 
Curricular Practical Training is the program that permits an international students to work and gain on-hand experience concerning to their major field of studies. As this program suggests, practical experience through paid/unpaid internships and cooperative (co-op) education can attain through these supplements. 
How to get a PR visa in the USA after studying?
A U.S Permanent Residence (PR) visa provides an opportunity to live and work full-time in the USA after completion of one's graduation or any other relevant degree program. A PR or Green Card is proof that an international student has completed their studies and now has been granted permission to live as a lawful permanent resident with all the relevant immigration benefits as per government rules. Typically, PR is also known as Green Card as well. Other than plenty of methods there are two types or methods from which one can apply and obtain the PR visa. These methods include Family-Based Immigration and Employment-Based Immigration as a common route to obtain the visa. 
The Family-Based Immigration method allows an individual petitioner living in the USA to sponsor their family member (s) to immigrate them to America. As per The Immigration and Nationality Act, an international enthusiast can migrate to the USA based on their relationship with the U.S citizen or legal PR sponsor. Another category is the Employment-Based (EB) visa that allows an employee to work and live permanently in the USA after obtaining a labour certificate. A U.S employer files a petition for its employee to hire them and live as a PR. Mostly, the two types of temporarily work visa like L1 or H-1B visa permits an employee to work in the USA. This visa comprises an I-140 application that must be filed to the service centre that is located in the jurisdiction of the employment centre. 
EB visa includes a variety of visa categories under which one can apply for labour or non-labour certificate. All EB visas for graduates will fall under different sub-categories; following—EB-1, EB-2, EB-3, EB-4, and EB-5. In which EB-1 visa known as Priority Workers, EB-2 is Professionals/Advanced Degree Professionals and Persons of Exceptional Ability, EB-3 is Skilled and Unskilled Workers and Professionals, EB-4 is Certain Special Immigrants and EB-5 is Immigrant Investors/Employment Creation-Investors. 
Thus, the entire EB categories visa requires different qualification (s) or specialization as per an employer/job requirement (s). An applicant must check the necessary requirements or an employer's need according to the job profile they will be hiring the candidate. 
Through the following steps, one can proceed with their EB visa application in the USA, like— 
An agent/employer must have obtained a labour certification approval.

The employer files a petition (Form 1-140) with

U.S. Citizenship and Immigration Services (USCIS.

The USCIS will forward this application or petition to the National Visa Centre (NVS).

Now, an enthusiast immigrant can apply for an immigration visa or Green Card. 
The applicant must apply through USA Embassy or Consulate if he/she is not in the USA, otherwise, they can apply for an Adjustment of Status.  
The USA provides a wealth of amazing learning and practically evolving opportunities to international students. One can explore a world of great potentials with high-quality education and standard of living. This destination is blazing and popular among the Indian young and bright minds to study and work abroad. Beyond Immigration is India's most trusted consultation service providing expert guidance and assistance to clients across the globe.