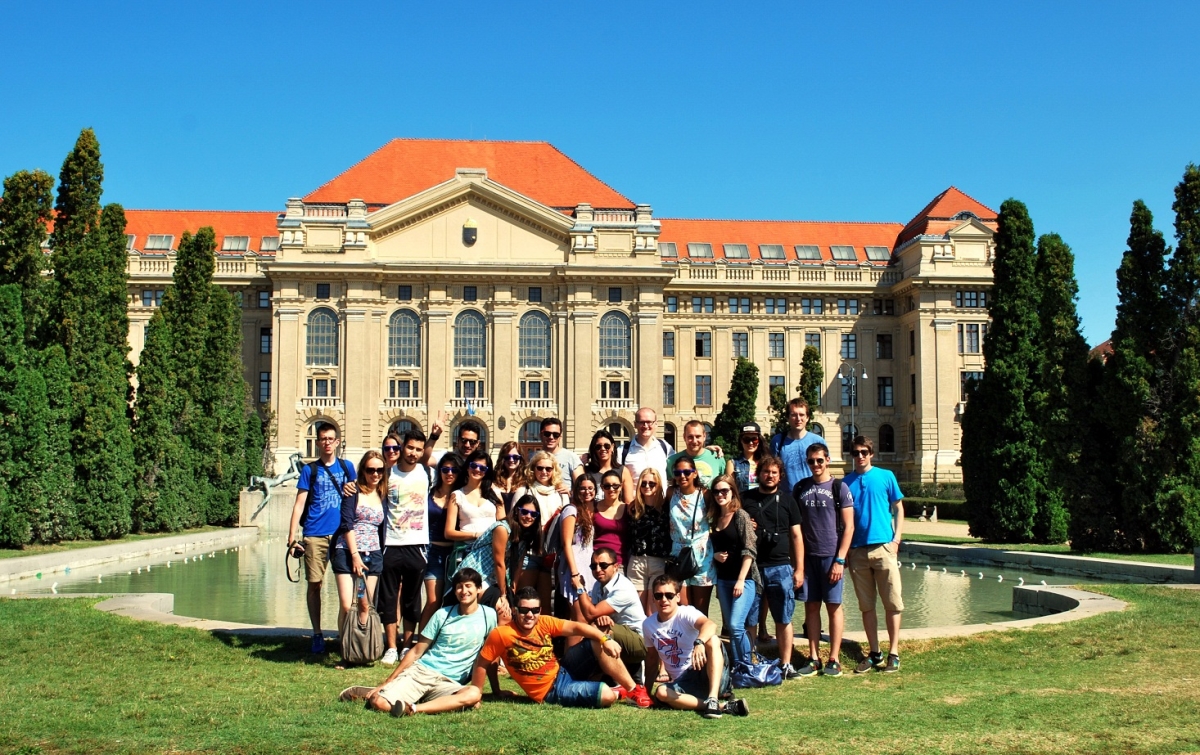 Hungary is a country located in the Central part of Europe. The country is cited in the Carpathian Basin. Hungary is known as one of the top tourist destinations in Europe. Its capital Budapest is considered one of the most beautiful cities worldwide. High-quality education and affordable tuition fees are offered by the universities of Hungary. Hungary offers lower costs of living among the other countries in Europe. Hungary offers a modern and safe environment to students. The universities of Hungary provide opportunities in the fields of talent management and provide more research-oriented programs. Hungary provides a great healthcare system and transport infrastructure.
Why study in Hungary?
Hungary has many high internationally ranked universities that ensure good quality education to all the students. Language is not a barrier for international students because Hungary offers a huge number of programs in English. Hungarian universities offer tuition fees lower than the other European countries. The students applying to study in the universities of Hungary have to pay between 1200-5000 EUR/year for most of the degrees and 12000-16000 EUR/year for medicine and dentistry degrees.
Hungary study visa requirements and eligibility criteria
Requirements for applying for a study visa in Hungary
Documents required for applying study visa are as follows:
Acceptance letter from the university

Passport

ID card

Attachment of the bank receipt of the payment of tuition fee

International travel insurance of the student

Proof of financial capability that the student can manage all of his expenses during his study period in the country

Accommodation details in the country
The time taken during the visa process of Hungary takes about a month to 60 days.
The students belonging to any other nation except the EU have to apply for a work permit as well. 
The students belonging to the EU are allowed to come and study without a visa in Hungary. A valid travel document is required. 
The students belonging to any other place than the EU and looking forward to staying there for more than 6 months must apply for a Residence Permit.
Cost of studying in Hungary
The universities of Hungary offer affordable tuition fees to international students as compared to other countries of the European Union. The average fee that the students have to pay is around 2500-3000 EUR/year and engineering programs are a bit expensive and can cost around 5000 EUR/year.
The students also have to pay around 100-150 EUR for the application fee, exam fee, and registration fee. 
It is completely in the public and private universities hands if they want to charge the same tuition fee to EU and non- EU citizens.
Most of the time, the students belonging to EU nations get some benefits as compared to the students belonging to any other nation.
Courses to study in Hungary
A wide variety of courses in many different fields has been offered by the universities of Hungary. Hungary offers courses in the fields of agriculture and forestry, applied sciences and professions, arts, design and agriculture, business and management, computer science and IT, education and training, engineering and technology, health care, sustainability studies, etc.
How much money is required to study in Hungary?
There are many scholarship programs offered in Hungary to international students. One of the scholarship programs offered by Hungary is known as Erasmus+ and it provides scholarship opportunities to the students belonging to the EU. There are so many other programs that offer scholarships to the students such as Stipendium Hungaricum, Bilateral state Scholarships, and EEA scholarships.
Each university has its own university programs, the students can apply for scholarships while applying for the application.
The expenses of international students vary based on the location of the university selected by the students, for instance, accommodation and other living costs are higher in Budapest and other big cities as compared to other cities. The monthly expenditure for the international students ranges between 375-700 EUR.
How to get PR in Hungary after studying?
After completing the studies, the student can stay in Hungary by applying for a residence permit based on work. The job can be from any other field too. But if the student is not able to get a job after completing his studies, he can apply for an extension of his residence permit to look for work in Hungary.
The students have to complete at least three years in Hungary before applying for permanent residency. If the student has completed two years of study in Hungary, he has to complete one more year in Hungary to be eligible for permanent residency.
Work and study in Hungary
The students are allowed to work part-time to support their expenditures in the country. Flexible work hours and conditions are considered for the students opting to work part-time. The students are allowed to work not more than 24 hours a week during their study period.
International students have to apply for a work permit before applying for a job. The students belonging to EU/EEA have no limitations regarding the work hours. They do not need to apply for a work permit in Hungary. They are only required to get a registration card.
Eligibility for Indian students to study in Hungary
A language proficiency test will be required for Hungary.

The criteria for Indian students to study in Hungary is that they require a minimum IELTS 5.5 – 6 and around 79-92 score is required in TOEFL.
The students can also go for C1 advanced or C2 proficiency.

It will be a plus point if the student knows the Hungarian language. The knowledge of the Hungarian language will help the students to grab more work and study opportunities in Hungary.

The students applying for study programs in Hungary also have to prove that they can support themselves financially during their stay in Hungary.

Students applying for Hungary Universities have to complete the forms required for the application for a residence permit. Biometrics is also required to be provided at the time of visa application.
How much gap is accepted for study in Hungary?
Hungary accepts 5-6 years of gap in studies for students. All the students must complete at least twelve years of study (Higher Secondary Certificate).
Students can apply for undergraduate, post-graduate as well as PhD programs in the universities of Hungary.
Best place to study in Hungary
University of Debrecen
The University of Debrecen is located in the state of Debrecen. It is said to be the oldest university in Hungary. The campus offers a variety of courses in science and technology, humanities, music, and medicine.
University of Szeged
The University of Szeged is said to be a public research university of Hungary. The university provides degrees in graduate, undergraduate and doctoral programs in the fields of arts, humanities, sciences, and medicine.
Some other top universities of Hungary include-
University of Pecs

Budapest University

Corvinus University of Budapest
Which career has the best job opportunities in Hungary?
Hungary is a developed country. It provides a large number of employments in the fields of science, engineering, business, healthcare, business, and teaching. There are more job opportunities in the tourism sector, trade, and marketing sector.
Hungary offers a safe and friendly environment to the students. Hungary consists of many highly qualified colleges that offer top-quality Bachelor's and Master's programs. Hungary provides great work opportunities to international students.