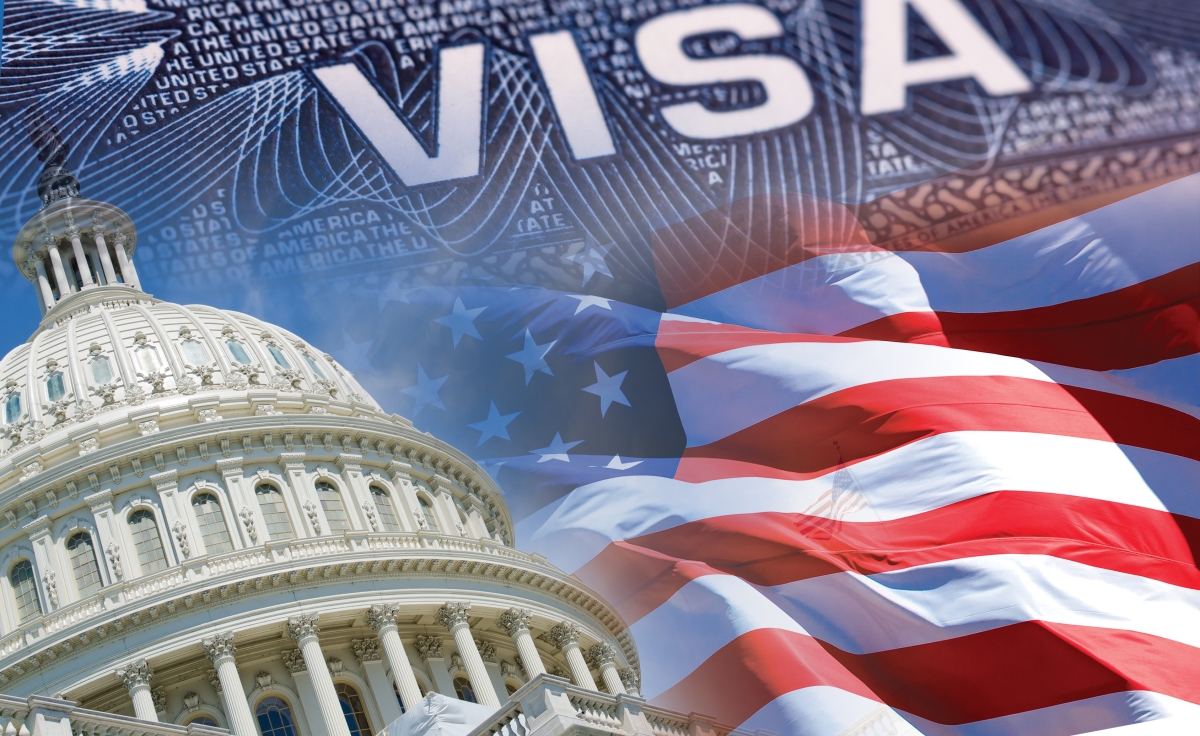 Work Permit and Internship

Working abroad comes with its own set of perks. Elite lifestyle and culture, higher wages, global career opportunities, and stringent labour laws are some of the benefits that allure people to settle abroad. In 2017, almost 17 million Indians were working abroad. Canada, the US, Germany, Australia, Switzerland, France and Japan are some of the top countries where Indians study and work. Even though millions of Indians have settled abroad, working in a foreign country is not as easy as it sounds. You have to meet the eligibility criteria and fulfil several obligations to study and find work in a foreign country. If you also wish to settle abroad, read on to find out how you can obtain a work permit.
What is a Work Permit?

All countries give preference to their citizens in terms of education and career opportunities. They don't easily accept citizens from other nations seeking employment in their country. You can't just visit a foreign country on a travel visa and look for jobs there. You have to seek prior permission to work or look for a job in a foreign country. This is known as a work permit in Canada and a work visa in the US, Japan, Germany and other countries. Even if you are going abroad for a short stint such as three months or less, you can apply for a temporary work visa. If you decide to stay for long, you can apply for an extension of your work visa.
Categories of Work Visa

There are different kinds of work visas depending on the qualification of the employee and type of employment.
In the US, temporary work visas are divided into various categories based on occupation such as specialist, seasoned worker, agricultural worker, artist, athlete and teacher.
In Canada, work permits are classified into two categories; open work permits and employer-specific work permits. However, if you want to move to Canada to become an entrepreneur, you will need a certificate under the Canadian Start-Up Visa Program.
For Australia, you will have to choose the correct work and skilled visa. The different employment visas for Australia are Business Innovation and Investment (Permanent) visa, Skilled Independent visa, Business Owner visa, Skilled Regional Visa, Temporary Activity Visa, among others.
If you wish to know about the process of obtaining a work visa for a specific country, please get in touch with us!
What is the eligibility criteria to secure a work permit?

Each country has different requirements for providing work visas to immigrants. While some countries allow you to arrive on a work visa and find a job there, other countries need proof of employment or an acceptance letter from an employer in that country. However, there are a few general requirements for obtaining work permits:
For a specific skill-based job, you must show proof of your skill;

You should have obtained a minimum score in IELTS/TOEFL or equivalent.

You shall hold a bachelor's degree.

You must also find a visa sponsor, if required.
How To Apply For a Work Visa

Every country has a different online portal for applying for a work visa. The visa application process includes the following general steps:
Online Visa Application:

You need to visit the official website of that country and click on the Visa portal. Make sure that you fill in all the details correctly and choose the right category of work visa.

Submit Documents-

Usually, you will be required to submit your employment letter, degree certificates, skill certificates, identity proof and passport details, previous employment certificates, resume, and proof of financial support. You might also need to submit some additional documents for a specific country.
Pay Fees:

You will have to pay the requisite fee before submitting your application.
Schedule an Interview:

Before submitting your application, you will also have to schedule an interview date.
Alternatively, you can also visit a particular country's embassy in your country and submit your visa application there. Also, remember to apply for a work visa 2-3 months in advance from the expected starting date of your employment.
In the US, your employer or an agent must file a petition for obtaining a work visa.  
In Canada, you also need to submit your biometrics along with the visa application.
To check out the eligibility criteria and work visa application processing, you can check out the official website for immigrants of a particular country. 
Requirements to do an internship in a foreign country?

Even if you are going to a foreign country for an internship, an exchange program, or wish to work part-time along with your studies, you will need a temporary work visa from that country. However, you will not be allowed to take up a different occupation in a foreign country during your internship.
To work as an intern in the US, you will have to obtain a J-1 visa that is valid for 12-18 months.
If you are going for an internship in Germany for less than three months, you will have to apply for a Type C visa. However, if your Internship will last for more than three months, you should apply for a Type D or German National Visa.
Who doesn't want to work in a foreign country, even for a short while? If you are planning to work abroad, we can help you create a CV, secure a job, apply for your work permit. We will also connect with your employer to ensure that he has adhered to all the compliances for hiring foreign citizens.
For a hassle-free work visa process, contact us today!